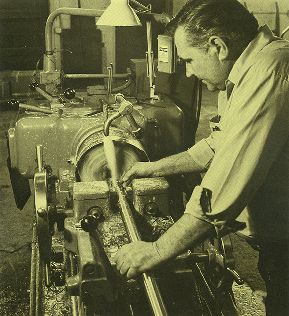 When formulated prior to 1895, ACME threads were intended to replace square threads and a variety of threads of other forms used chiefly for the purpose of transversing motions on machine tools, etc. ACME threads are now extensively used for a variety of purposes, valve stems, feed screws, jack screws, carriage-run screws and similar applications because they are superior at generating power for motion. Acme is manufactured to Government Standards H-28 handbook dimensions.
DEPENDABLE, with over 60 years of threading experience, has from stock, Acme threaded rods and Acme threaded screws from 3/8″ to 2-1/2″ diameter.
Dependable also offers ACME hex nuts from stock, also available round or square. Available materials include stainless steel, steel, brass, bronze, 4140 annealed and aluminum. Custom mating parts can also be manufactured to your specifications.
With its expansion to the Westbury New York plant, DEPENDABLE is providing even greater service than ever before, with the same day U.P.S shipment, with special attention to custom orders.