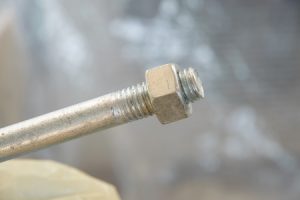 Well over 100 years ago, ACME threads were designed to replace square ones and other forms primarily used for trans-versing motions on machine tools. The innovative design of Acme threads quickly proved to be a superior choice for generating power for motion and found uses in a wide variety of applications. From valve stems to jack screws, carriage-run screws, and more, ACME threads transformed the industry.
Delivering on Time
We're not ones to rest on our laurels. After 60 years in the business, we've expanded our Westbury, New York plant. Our growth means we can provide you with even greater service. With same-day U.P.S shipment and a sharp eye for custom orders, we're the go-to partner for industrial businesses in need of ACME threads.
It's All About the Details
When you're after precision and consistency, the little details matter. From smaller 3/8″ to the impressive 2 1/2″ diameter Acme rods and screws, we have the perfect fit for your project. What's more, our threads aren't just stainless steel – you have options of steel, brass, bronze, 4140 annealed and even aluminum. We can also customize them to suit the specifications of your machine.
Customers First!
As evidenced by our longevity in the industry, Dependable ACME Threaded Products works tirelessly to deliver the best ACME threads to our customers and maintain our relationships with them for the next time they need one. If you're a manufacturer needing ACME screws, rods, and nuts, we have the expertise and experience to provide exactly what you need, including custom parts.
To learn more about what separates Dependable ACME Threaded Products from other companies, contact us today to discuss your needs.