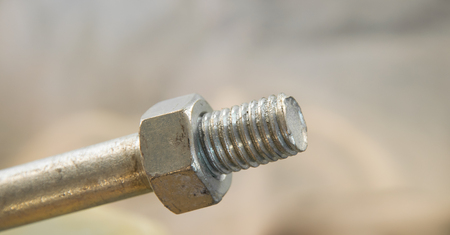 Dependable ACME of Westbury, New York, sells a lot of ACME threaded rods. These metal fasteners, also known as studs, can be made stainless or with other metals and with threads on both ends or just one. Some rods have threading extending partially while others have it all the way. Basically, when you have an application where tension is applied, threaded rods come in handy.
Threaded Rods vs Bolts
While somewhat similar to bolts, threaded rods are different because they have threading on both ends (whereas bolts only have threading on one end) and they're usually longer than bolts.
Using Threaded Rods as a Fastener
Who might use threaded rods? Construction companies working on buildings or bridges can use them, as well as any industry designing machinery that has to hold together well while withstanding both tension and vibrations.
To stabilize a structure, use a threaded rod as a fastener. The threading causes a tightening action thanks to the rotational movement. Meanwhile, the threading allows other fixings like bolts and nuts to screw or fasten to it. Ideally, then, threaded rods act like a "pin" to connect or align two materials together, including materials like concrete, wood or metal.
ACME Threaded Rods for Sale
Looking to buy ACME threaded rods? Dependable ACME should be your supplier! Call 800-893-3792 to discuss your ACME threaded rod needs. You can also email depacme@aol.com,  fax 516-997-5464 or use the online contact form.  
Dependable ACME also sells screws, nuts and other threaded products. As a BBB accredited business, Dependable ACME has been in business for over 60 years, first starting way back in 1959. For decades, Dependable ACME has been proven to be dependable with countless satisfied customers over the years. Our motto stands true: "We know thread cutting inside and out!"