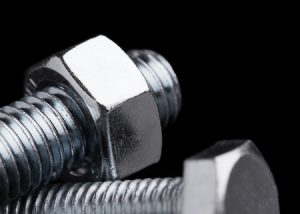 Are you preparing to invest in screws, nuts, and other fasteners for your operation? You should strongly consider using stainless steel fasteners as opposed to fasteners made out of any other material. Check out some of the biggest benefits of using stainless steel fasteners below.
They won't corrode or rust.
Unlike some other materials that are used to manufacture fasteners, stainless steel won't corrode, rust, or tarnish once fasteners are put into place. This will keep them looking their absolute best at all times. It'll also prevent them from wearing down on you over the years.
They'll stay strong for years to come.
Stainless steel is a very strong material that is capable of holding up in even the harshest conditions. Regardless of whether you place stainless steel fasteners into a corrosive environment or into an environment that is either very hot or very cold, you can expect them to stay put and stand strong over the long haul.
They'll provide you with the most value.
You may have to invest a little more money into stainless steel fasteners compared to fasteners made out of other materials. However, since stainless steel fasteners will last longer than their counterparts, they'll be the better overall value. You won't have to worry about replacing them anytime soon.
They'll prove to be easy to maintain.
Outside of the fact that stainless steel doesn't corrode or rust, it's also resistant when it comes to scratching. That means that you won't have any trouble keeping stainless steel fasteners clean. They'll always look like they were just installed.
If you would like to order stainless steel fasteners for industiral purposes, Dependable ACME Threaded Products can provide you with them. Call us at 800-893-3792 today to order screws, rods, nuts, and more.