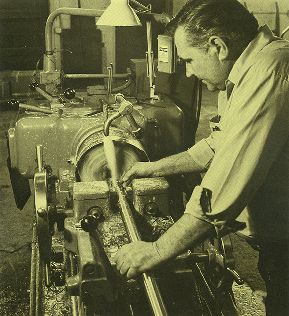 When you need to choose the right ACME threaded rods and nuts, who should your supplier be? Well, we hope it'll be Dependable ACME Threaded Products. We've been in the business for over 60 years, and we're eager to meet your needs with quality products.
So what are some things to think about when choosing your ACME threaded rods and nuts supplier?
Reliability
First, you want a reliable supplier who offers consistent delivery times so you can finish your orders on time– or early! You don't want to have to wait months to get your supplier's attention or get your products. You need what you need when you need it, and your supplier should be able to meet your needs quickly– within days, not months, right? Before you go with a certain supplier, check around and see what others say about them… Are they reliable? Do they do what they'll say they'll do, on-time, or not? You can also ask questions of the company, such as "What's your average wait time for order fulfillment?"
A Dedication to Customer Service
There's a reason we chose the name 'Dependable ACME Threaded Products'—being dependable for our customers is the core principle of our business. Proudly, most of our customers are repeat ones because they know when they order from us, we will ship the same day, or if it's a larger order, within two weeks to ensure they get the threaded rods and nuts they need as soon as possible.
Regardless of what new technologies and marketing trends come along, word of mouth is still and likely always will be the best advertisement a business can have for their company. We are proud of the fact that our customers, new and old, continually refer us to other customers. Some of our referrals even come from customers who we've been working with us for over 40 years! Ultimately, our customers will tell you the same thing—that we provide dependable results accompanied with old fashion customer service. Our name is more than just a name; it's what our company stands for!
Isn't that what you want when looking for a parts supplier? Our dedicated staff will always answer or quickly return your phone calls or emails, and we have the knowledge and expertise to answer your questions and not waste your time.
Why not give Dependable ACME Threaded Products a try? If you need ACME screws, nuts, and/or rods, call 800-893-3792 or email depacme@aol.com.