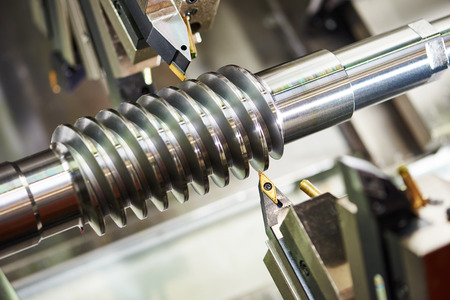 If you're in the process of trying to pick out fasteners for a project right now, you might be a little bit confused about which threads your fasteners should have. There are some fasteners that have extremely tight threads and others that have threads that are more spaced out. It's important for you to choose the right threads for your fasteners based on how you're going to be using your fasteners once they're put into place.
There are several factors that you'll need to consider when determining the threads you need for your fasteners. Thread form and thread series are two factors that you should keep in mind. However, thread fit is probably the most important factor since it'll play a big part in how well your fasteners work when used for your specific project. Thread fit is a measure of how tight or loose the threads on a fastener should be.
If you're going to be using your fasteners as part of a project that requires quick assembly, fasteners with threads that are on the looser side are usually going to be your best option. You'll be able to tighten and loosen fasteners quickly when they have threads that are loose on them. But if you're going to be using your fasteners to add a sense of strength and stability to your project, fasteners with tighter threads will usually be the better choice. Since they have tight threads, they'll hold everything in place better and provide a tighter fit.
There are also lots of fasteners with thread fits that sit somewhere in the middle. These are some of the most commonly used fasteners because they're often fairly easy to install but also provide some strength and performance to a project. They're also usually the most affordable fasteners on the market and can be used for a wide variety of projects.
Determining the right thread for fasteners can be trickier than you might think. Dependable ACME Threaded Products can help you sort through the different fasteners available to you so that you can find the best ones for your particular project. Call us at 800-893-3792 today to hear about the fasteners that we have in stock.