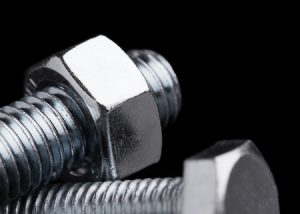 In order to have success in an industrial setting, it's essential that machines are working properly. Although they might be taken for granted when things are working well, threaded rods are one of the most important pieces of equipment in machines. Available in an array of shapes and sizes, threaded rods will thrive in tough environments and the right ones will make sure your fasteners are working seamlessly.
While there are many types options threaded rod options to choose from, here are two reasons to consider stainless steel ones.
Stainless steel threaded rods are extremely durable. When choosing a threaded rod for your fasteners, you should prioritize a strong, sturdy one that will hold up in harsh environments and under high tensions. What's more, you want one that you won't have to continually worry about replacing or worry it will rust and wither away. Stainless steel rods provide superior durability and will make threaded rods one less thing you have to worry about.
You can get them in many shapes and sizes. Threaded rod needs are often unique to the needs of the business, and fortunately with stainless steel ones, you can obtain high quality ones with that are made in the right dimensions for your needs, especially when you work with a threaded rod manufacturer who can customize it for you.
Those are just some of the many benefits of stainless steel threaded rods. Here at Dependable ACME Threaded Products, we have over 60 years of experience providing business in a range of industries with the threaded rods they need, including stainless ones. We can even provide customize dimensions for you. For more information about the benefits of working with Dependable ACME Threaded Products, contact us today.